Web Application Design
W
e will design a custom web applications for your B to B and B to C web sites, Internets or intranets.

Our applications developers program using the following coding languages; ASP, ASP.NET, ADO, ADO.NET, +VB, VB.NET, JAVA, SQL and C#. These application developers will build your solution from start to finish according to your specifications. Our applications developers use Microsoft's SQL 2000+ relational database structure and design techniques. Examples of real world web applications can be found by viewing the following links below.
A Web application (Web app) is an application program that is stored on a remote server and delivered over the Internet through a browser interface. A web application or "web app" is a software program that runs on a web server. Unlike traditional desktop applications, which are launched by your operating system, web apps must be accessed through a web browser.
Ajax jQuery App Design
O
ver the years we have developed many Ajax solutions for our clients. These clients include: Xbats, Diablo Bats, Discount Airfare, Natural Journeys, Goldhil Home Media, CSEA, UP, NRA, ROA, EA+, ACCE, Moose, LIT, Army, Marines, COA, AOA, AFT, AMTA, AUSA, NASW, UST, LIC, Trailer Life, Motorhome, My Sports Highlight Film, Cardservice International, First Data, and Russell Rutherford, to name a few.

AJAX and jQuery Design is an AJAX or jQuery application ends the start-stop interactivity of a web site by adding an AJAX engine between layers that results in displaying a web site faster and across multiple browser clients. It uses multiple layers usually consisting of DHTML, Javascript, XHTML, XML and XSLT. It doesn't necessarily need to use all of these technologies at once. This Hieroweb Interactive site uses AJAX and jQuery throughout. Other examples of AJAX applications are Google AdWords and Google Maps.
Custom Native Mobile Application Design
Do you have an idea for a custom mobile app? We can take your concept and bring it to fruition! Our application development team can take you concept and take it live on the platform of your choice. We develop affordable custom mobile apps for individuals, businesses and organizations of all sizes. Whether you are an individual or small to large business we can bring your custom mobile app to life. Contact us today at 805-582-2081 to discuss your custom mobile app development.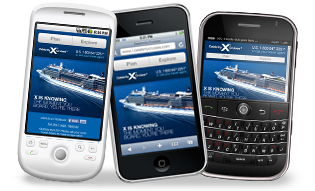 We develop custom mobile apps for the following:

• Android App Development
• iPhone App Development
• iPod App Development
• iTouch App Development
• iOS App Development
• iPad App Development
• Blackberry App Development
• Symbian App Development
• webOS App Development
Top
Other Web based Applications
i
Pad Web Application Design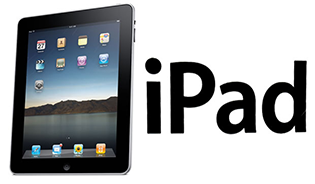 You don't have to pay Apple a fee to have an iPad application, we can develop a web based iPad application for you. It will function just like any other iPad application that you have on your iPad. Here is a sample web based web application.
R
ealtor, Real Estate Application Design
A Real Estate Application that has a management admin backend that allows a real estate realtor the ability to update his/her properties. This type of site is well suited for any real estate company no matter what the size. These are the types of sites that we can develop for you based on your requirements. View a simple but robust real estate application.

Trouble Ticket Reporting and Management Systems that allows you to track any problems that a sites might have. These types of sites have backend systems that allows you to track any problems by date, company name or web site.
E Commerce Application Design
E-Commerce Sites with Backend Systems that allows for full management of storefront and any maintenance that is required.
We offer many solutions for e-commerce application design. See our own site to see how closely this solution can be well incorporated into the look and fell of your custom design.
Web Auction Application Design
A web auction solution that will allow you to place bids online, send inquiries and track items of specific interest. These types of solutions allow you to Create Your Own Web Auctions In Seconds!
Web Survey Application Design

Survey and Internet Polling Programs can accomplish and sort just about anything you might want to do. With a customizable hearty backend system you can track and sort all of your data. Take our current short Website Satisfaction Survey
Blog Design this application will allow you to publish your own daily journal or topic related articles online. See a live example of our SEO Blog and Web Design Blog.
Search Engine Application Design
Search Application Design allows you to add a search option to your web site.
Employee In/Out Board Online Software
A web-based software solution for tracking employee attendance and current work status, with a comments section. View an example of our Employee In/Out Board Online Software.
Social Network Application Design, Social Media Design and Virtual Communities Application Design

An e-community or online community also known as a social media, social network is a group of people that primarily interact online via communication media such as interactive web applications rather than face to face. If the mechanism is a computer network, it is called an online community and social network. Virtual and online communities have also become a supplemental form of communication between people who know each other primarily in real life or who meet each other online. Many means are used in social software separately or in combination, including text-based chatrooms and forums that use voice, video text or avatars. Significant socio-technical change may be the result from the proliferation of such Internet-based social networks and virtual communities. An example of an online community is Urban Dating.
An example of a custom designed social media application is Seekers. Seekers is a social media web site where developers can engage with other developers, and where customers can find developers based on their talents.
Windows Applications
Using Visual basic dot Net (VB.NET) our applications developers will deliver your custom built windows application on time and to your specifications. We build custom windows applications like employee directories, employee tracking and benefit applications system, email applications,, sales and time tracking applications, portal storefronts, charting applications, community forums, survey applications, polling applications and expense applications.

Please leave us a comment or ask a question below:
comments powered by