Web Analytics, Web Statistics and Web Metrics
B
y using our web analytics, statistics and metrics program you can track the web site traffic that your web site receives. It's important to know where your traffic is coming from and by what means. For example if it's coming from the search engines you want to know which search engines and with what key words or key phrases. You also want to know things such as what operating system they are using, what browser, what are their monitor setting set to, and much more. These metrics are important because you can then design your web site based on your users needs.
Our web analytics, statistics and metrics provides you with:
-- A better understanding of your industry and what your competition is doing which is very important
-- How to optimize your web site by implementing log file data to your advantage
-- Allows your marketing department to understand what your customers are looking for and to make the necessary changes
-- Allows for increased conversions and profitability which gives you a higher R.O.I.
Call us today at 805-582-2081 and see how web analytics software can help you achieve the results you are looking for. All of our web hosting plans can add web analytics software to their accounts for $150.00 per year.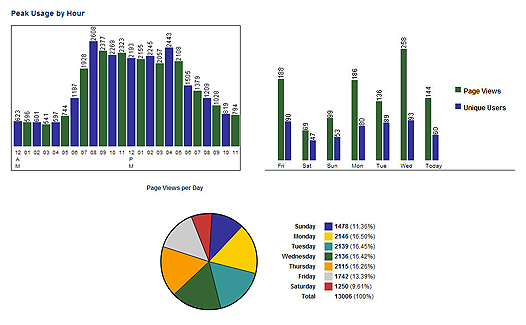 To discuss your web design and marketing needs use our contact form or call us at 805-582-2081. Top